Introducing PowerSchool student profile, with this innovative tool, you can bring all your student data into one convenient place, making it easier for you to stay informed about their progress and performance.
With the help of AI technology, PowerSchool student profile generates motivational tips tailored to each individual student, based on their current performance. The tips are designed to encourage and support student growth, so they can reach their full potential.
✓Brings all PowerSchool student data into one place: No more cluttered and outdated information
✓AI-Driven Personalization: Utilizes AI technology to generate tips based on student current performance
✓User-Friendly and Interactive Interface: Experience seamless navigation with user-friendly access through PowerSchool Admin, PowerTeacher, and Student/Guardian Portals.
✓Enhance communication with parents and students: Ability to email the student data to parents, students, and admins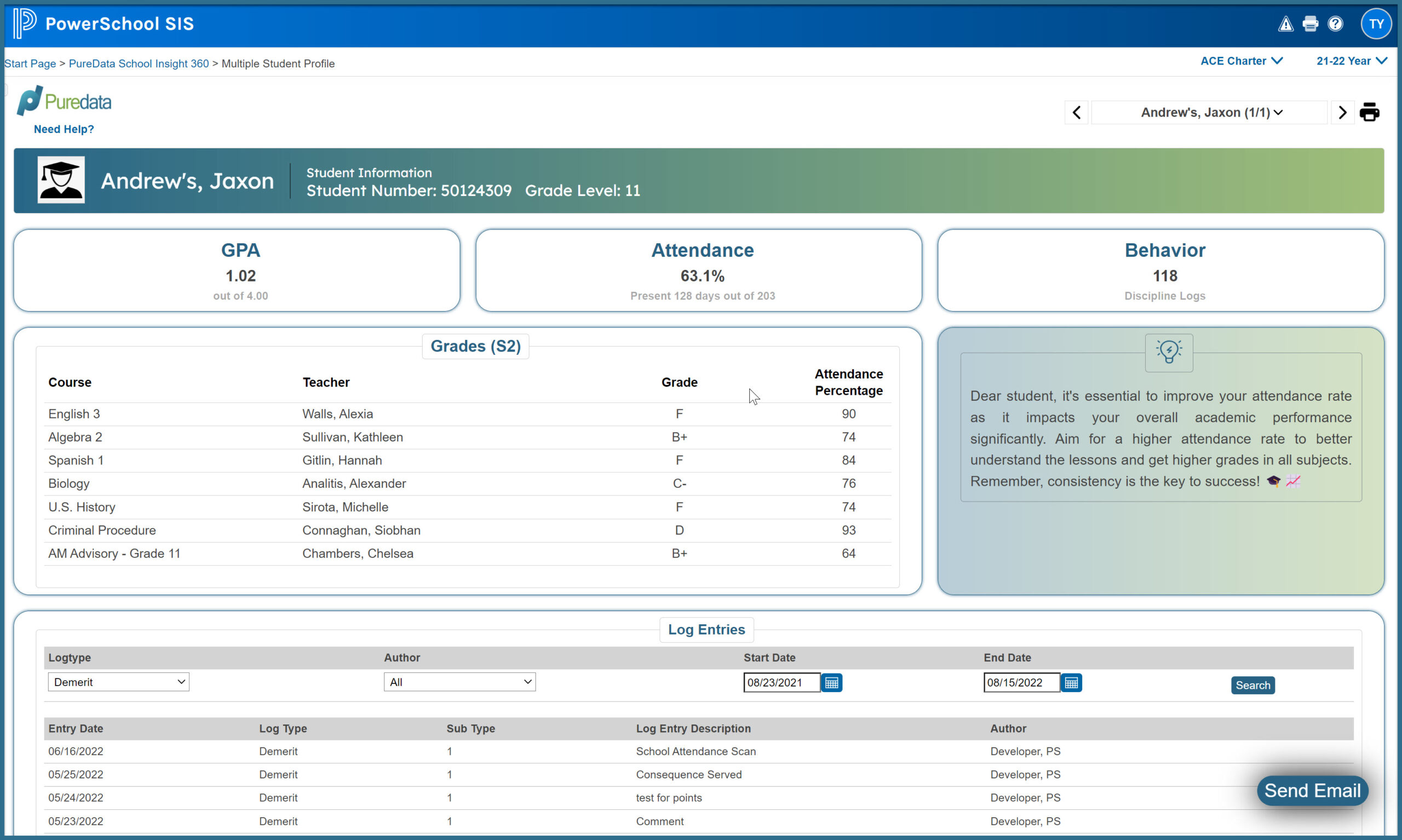 Monthly Pricing:
$149/school
Custom Pricing available for 1000+ students
Additional Dashboards and Reporting
Our dashboard platform is a great way to track your school-wide and subgroup behavior details. With the dashboards, you can see an in-depth breakdown of each behavior along with its information. Our goal is to make all of the data available, so you can drill down into it easily and export it for additional analysis. It is a great way to identify trends over time so that you can keep a close eye on how your students are performing:
Student Data – All in one place: Grades, GPA, Assessment (NWEA, SAT), Attendance, and Behaviors