Empowering school leaders with instant access to current school performance data identifying At Risk students to better help school teams design and implement targeted, time-effective interventions for student success. 
Get started with 3 simple steps:

Our early warning dashboard supports school leaders to:
Increase transparency

and share performance and progress data with key stakeholders 

Design timely interventions

for the specific and unique needs of each student

Determine root causes

, trends, correlations, or outliers related to school progress

Progress monitor and course-correct

at any point in time to support school initiatives and programming

Involve and invest other key team members

in the reflection, analysis, and goal-setting process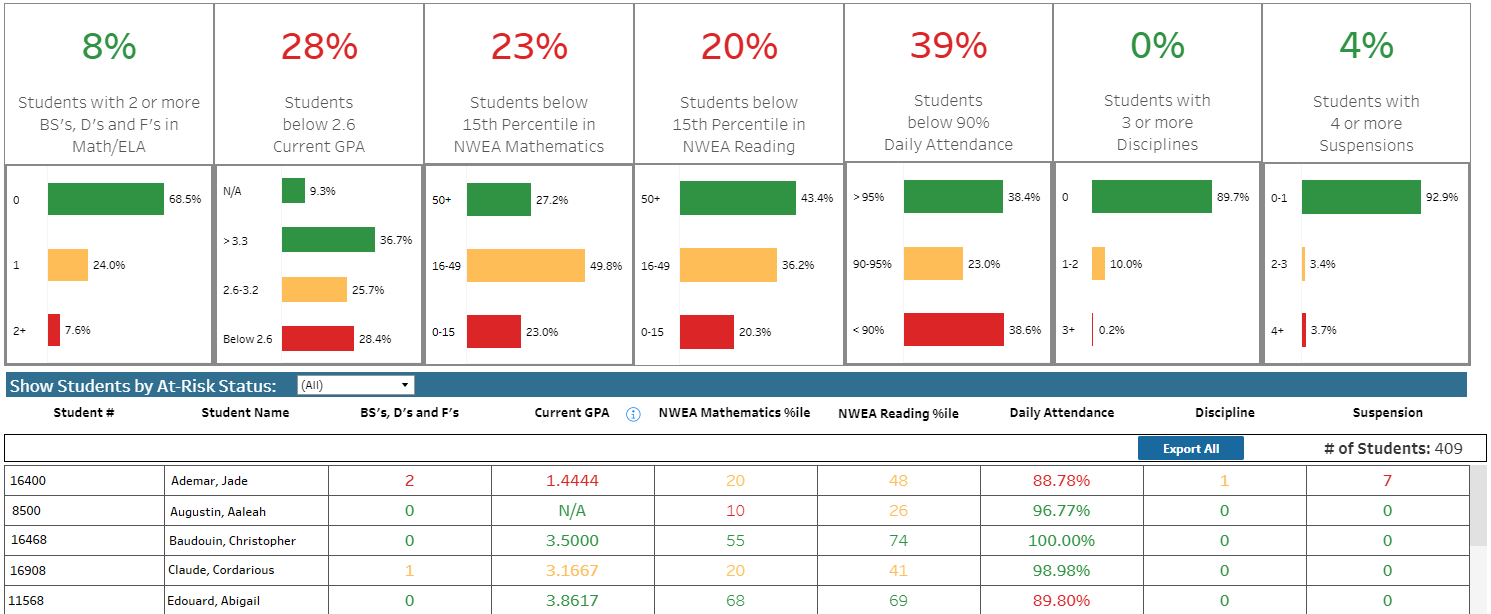 Watch the Demo:
Interested in Learning more?
For more information about our At-Risk Dashboard, please get in touch with us: [email protected] or 312-600-4600.